Brethren:

I received yesterday a message from Dona Davies, the daughter of our Primate, the Most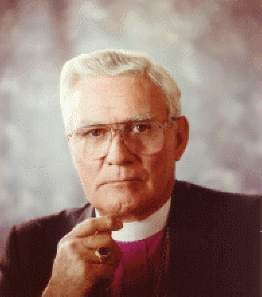 Reverend A. Donald Davies.

Miss Davies informed me that the Archbishop is dying, and is receiving palliative care at the Bishop Davies Care Centre at Hurst, Texas.

Please pray for the Archbishop as he prepares to leave this life, and please pray for his successor, Theodore Casimes, as he prepares to undertake the burdens of the Primacy.

This transition will mark a great change in our portion of the one holy Catholic Church as we begin now to witness and minister in the world without the presence and leadership of our chief Pastor and Father in God.

May the good Lord bless you all, and keep you in His care.

Yours faithfully in Christ,

+ Robert David : Richmond.


Saint Hippolytus, 2011.